Dear Members, guests and visitors,
It is with great pleasure that I announce the next stage of renovations. Commencing early 2022, The Club will be updating our entrance, bistro, main toilets, sports bar and meeting room areas.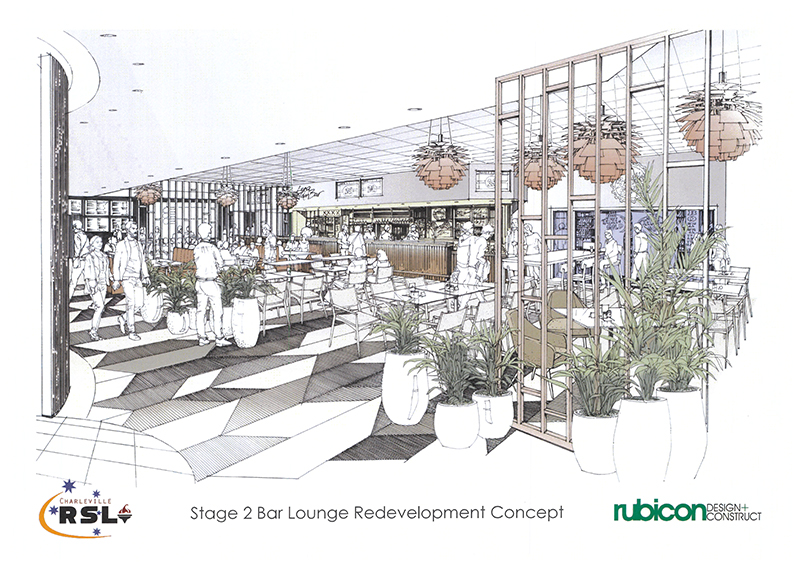 This will include some structural elements, but will mostly consist of much needed cosmetic items such as: carpet, tiles, furniture, fittings, paint and décor.
These renovations build upon the great work done in 2014, and represent a significant step towards our long-term vision for the facilities and layout of the Club.
I trust stage 2 of renovations will be well received and I hope you look forward to seeing the completed result as much as I do.
Kind regards,
Damon Moody
General Manager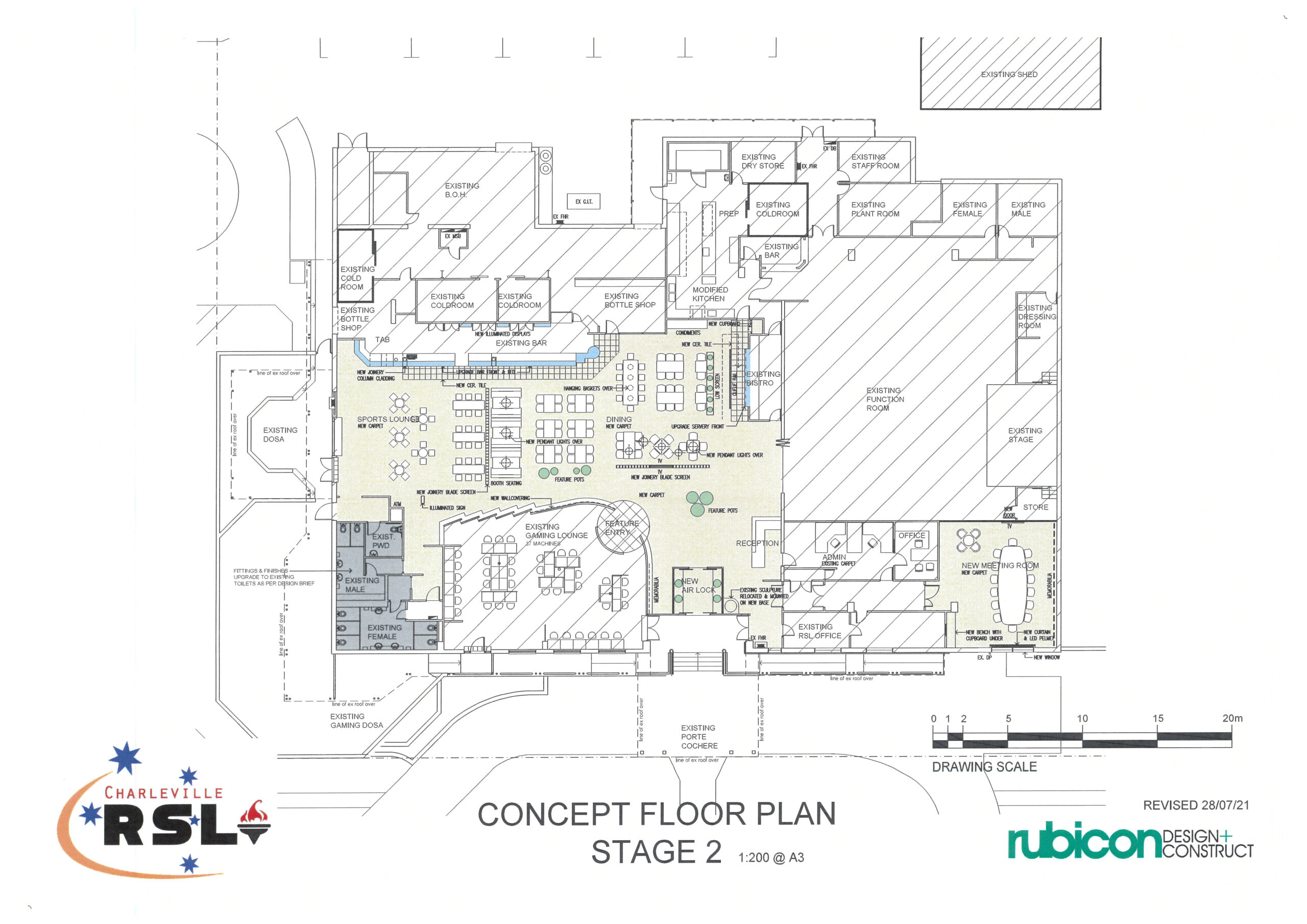 FAQ
Q. Will the Club be closing to perform these renovations?
A. No. The project managers are highly experienced, and skillful at performing renovations with the least amount of disruption to customers and trade possible. We will continue to trade throughout the entire project.
Q. Who will be performing the renovations?
A. We have engaged Rubicon to assist with design and project management, competitive trade tenders will be called for late 2021.
Q. When will the work begin, and be complete?
A. The construction elements are scheduled to take 16 weeks, beginning early 2022 with handover just in time for Anzac Day 2022.
Q. What will the renovations include?
A. This stage will include:
New carpet and floor tiles in the bistro and bar area.
A major "facelift" for the main toilets.
Construction of feature screens to better define different areas of the Club.
Construction of an air lock at the front door.
A "facelift" for the bar front, back and bulkheads.
Construction of a larger and much improved meeting room.
New furniture throughout the sports bar and bistro areas.