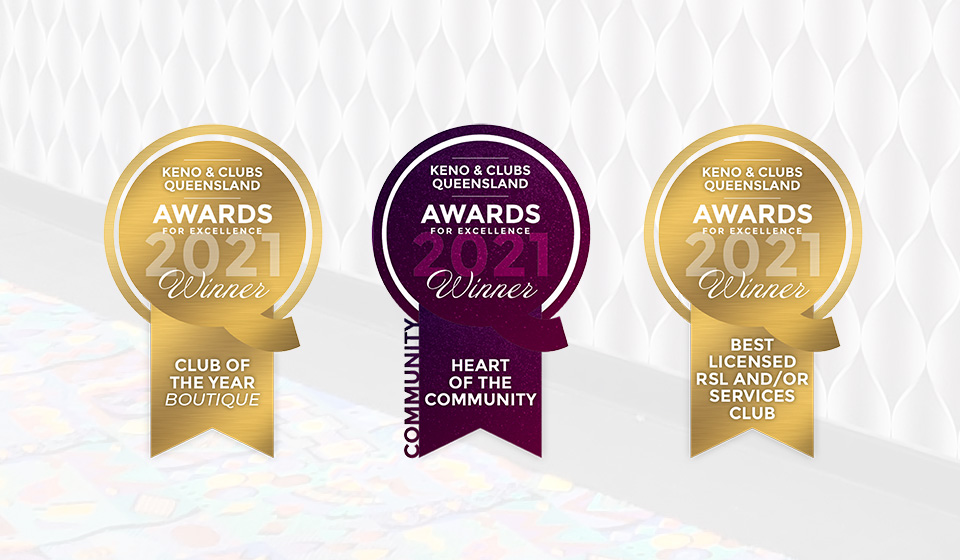 The team at Charleville RSL are proud to announce the recent accolades granted following the Keno and Clubs Queensland Awards for Excellence 2021. It was a night full of glitz and glamour and the team confidently walked away as the winners of not one but three categories.
Club of the year (boutique)
Best licenced RSL and/or Services Club
Heart of the Community
We could not be more honoured and would like to thank the support of our patrons and community at large. We could not have done it without you.
https://www.clubsqld.com.au/Web/Whats_On/Awards_for_Excellence/Web/whats_on/awards/awards2021/Awards_winners_2021_2.aspx?hkey=f2eff157-0226-41d3-90f7-43a0e76c6da0